The Indiana University Maurer School of Law's Elmore Entrepreneurship Law Clinic has strengthened its connection with a university affiliate designed to help students, faculty, staff, and alumni advance startups and new companies.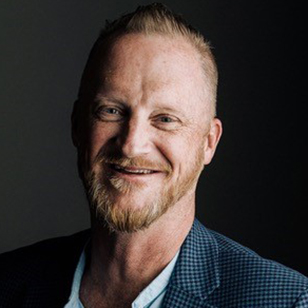 Professor Mark E. Need, director of the Elmore Entrepreneurship Law Clinic, has been appointed a Venture Legal Analyst-in-Residence with IU Ventures. Through the Executive in Residence Program, which IU Ventures launched last year, experts in a variety of startup areas help accelerate the development of new ventures by sharing insights and real-world experience with the founders and leaders of companies in the IU Ventures portfolio. They also work directly with IU Ventures staff in evaluating new investment opportunities.
The Law School will also serve as a new sponsor of the IU Ventures Fellows program, a unique 12-month immersive experience for an exclusive group of graduate students chosen from across the Bloomington campus. Through the fellows program, students are given opportunities to gain experience sourcing, evaluating, structuring, and investing in new ventures through course work, internships, and on-campus experiences.
"Mark brings to IU Ventures a wealth of knowledge and real-world experience in helping both seasoned and student entrepreneurs navigate the myriad legal issues they will encounter when starting a new business venture," said IU Ventures President and CEO Tony Armstrong.
"He also is extremely committed to helping advance the success of our local business communities. This is reflected in his long history of serving small business clients and his work directing the Elmore Entrepreneurship Law Clinic, which provides students with the unique opportunity to work on actual business organization, planning, and development. We are excited to welcome Mark to our team and look forward to the contributions he will make to furthering a culture of innovation and entrepreneurship at IU and across our state."
Hussain Habib, a first-year law student, has been selected as one of the first fellows for the 2023 IU Ventures Fellows class.
"Maurer's new connections to IU Ventures is a win for students," Need says. "The clinic will have a more direct connection to exciting startup ventures and their legal and business needs, and Maurer students will have more direct exposure to the world of venture capital through the clinic and the IU Ventures Fellows program."
The Elmore Entrepreneurship Law Clinic, staffed by third-year law and fourth-year JD+MBA students, provides free legal services to startup businesses.