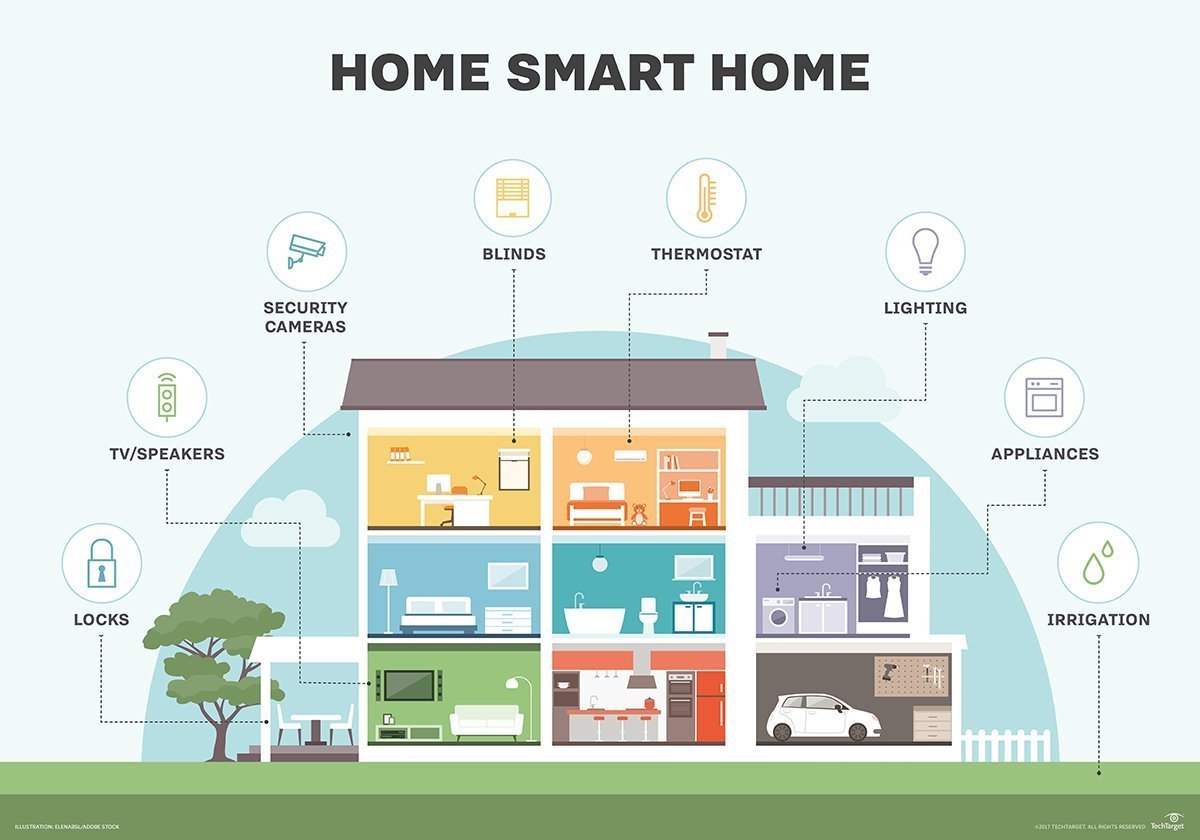 When we think about technology, our homes never the first to come to mind. We may think about self-driving cars or drones; but for most of us, home technology reaches as far as having HD tv. But technologies are merging, and the idea of a smart home is now in the foreseeable future. Curious to see what the trends are in home technology? Let's take a look at what to expect this year.
Homes becoming even smarter
Back in 2018, smart homes were just emerging as an upcoming trend. However, this year, it's expected that smart home devices will significantly jump in sales. These devices range from smart lighting to security cameras to thermostats. But the big difference this year is the synchronization of smart devices from different brands. By doing this, the industry is essentially creating a smart ecosystem.
Google's jumping on board
Though Google may be known as a search engine, it's looking to create smart home technology that can understand the present and future needs of the user. Google started with a one-size-fits-all approach for user needs; however, it's quickly changed it's functionality, providing a more personalized feel to users. They're hoping to implement personalized smart technology into homes to improve user experience.
Entertainment heading to the next level
Though we don't like to admit it, television takes up a decent part of our daily lives. Whether it's Netflix or the news, everyone enjoys being entertained from the comfort of their homes. Most of us thought that 4k Ultra High-Definition was the next generation of television, but the future of smart televisions won't end there.
With smart homes continuing to trend, technology will continue to be pushed to the next level, and this includes tv. Soon, smart homes will have 8k televisions hanging on their walls, providing an enhanced user experience whether it's clarity or increased streaming services.
Smart Cameras
With the advancement of artificial intelligence (AI), comes the advancement of cameras. Though this goes further than simple security cameras. A great example is an app called Smoke Detective which turns on camera-enabled devices into smoke detectors. Through the use of AI algorithms, the app can detect smoke quicker than a traditional smoke detector. Other enhanced cameras include "smart imagining" which can depict specific individuals, and "food recognition" which can adjust temperatures to ovens.
Smart speakers will be everywhere
If you're in the garage and notice the door falling apart, all you'll need to do is talk into a voice-controlled smart speaker to get the phone number for professional garage door installation. It'll be that easy; you won't need to even touch your phone. As of now, 52 percent of smart speaker owners have two or more devices in their homes. And this number is only going to increase as more people are expected to use voice controlled devices to conduct online searches and more.
When it comes to the future, no one really knows what's going to happen. But one thing is for sure, smart devices are here, and they're not going anywhere.