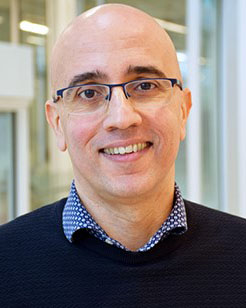 Congratulations to Santo Fortunato and Olaf Sporns, who were named Society Fellows of the Network Science Society at a session on July 27 during the society's annual NetSci 2022 conference!
Dr. Fortunato, Director of the IU Network Science Institute, and Dr. Sporns, member of the IUNI Advisory Council, were part of a class of seven 2022 Fellows.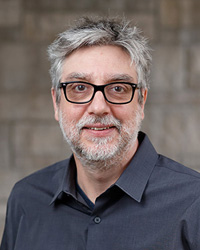 Society Fellows are nominated by their peers and selected by the Fellowship Committee, composed of prominent researchers active in the area of network science, on the basis of their outstanding, exceptional, and significant life-long individual contributions to any area of network science research and to the community, locally and globally, of network scientists.
No more than seven Society Fellows are chosen annually. Rounding out the distinguished 2022 class of are Vittoria Colizza, Noshir Contractor, Fan Chung, Byungnam Kahng, and Yamir Moreno. They join 27 previously selected Society Fellows.