March 10, 2021
Trouble viewing the video? Click here to watch it on IU Media Collections Online. 
About the composer and piece
A native of South Carolina, Dr. Cedric Adderley has a multi-faceted career as a composer, trumpeter, teacher, and arts administrator. He currently serves as President of the South Carolina Governor's School of Arts and Humanities. Accolades include numerous commissions, winning the Detroit Symphony Orchestra's composer search for his Symphony No. 1, and being selected as Composer of the Year by South Carolina Music Teachers Association for his Suite for Young Voices. Adderley holds the Master's and Doctor of Musical Arts degrees in composition from University of South Carolina and a Bac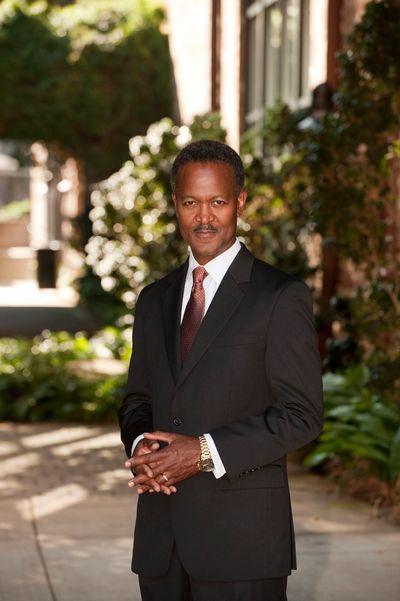 helor's in music education from East Carolina University.
Allegro Giocoso is a foray into perpetual motion, with vibrant rhythms and virtuosic passages traded between the two pianos. A beautifully suspended central section reimagines the original theme. The piece ends with a return to virtuosity and drive toward a grand finish. It was written in 2010 for the Adderley and Holliday piano duo, comprised of Stacey Holliday and Meisha Adderley, the composer's wife. Hear their recording on YouTube, available for purchase from Albany Records.
About the performers
Based in Bloomington, B&T Duo (Nicha Stapanukul and Timothy Stephenson) has performed regularly at Indiana University and Franklin College, having served the community of Bloomington with performances at Meadowood Retirement Community and Autumn Hills Alzheimer's Special Care Center. Born in the age of the coronavirus epidemic, B&T Duo believes in the value of music as a powerful and uplifting art form. In the summer of 2020, the duo founded the concert series Bite-Size Mondays, creatively combining technology and art aiming to reach audiences who are facing the struggles of quarantine and self-isolation by putting on short live streamed concerts that anyone can view from their home.